(⇧

⇧

⇧

⇧

⇧….. EBAY'S COMPATIBILITY CHART ABOVE IS

WRONG

– IGNORE IT …..

⇧

⇧

⇧

⇧

⇧)
You've been asking for them …
… Now they're here
Brand New Chrome/Gold Center Caps for 2008/2009 Cadillac CTS 17″ Wheels
This listing is for a SET OF FOUR (4) Brand-New Never-installed CHROME and GOLD center caps for Cadillac CTS wheels.
They fit the 17″ Cadillac CTS wheels for the 08 and 09 model years. Nothing makes such a dramatic and immediate improvement in your vehicle's looks as a change in the wheels. These Spectacular center caps have a Dazzling brilliance since I had them custom-made, and will make a sharp improvement in the appearance of your Cadillac CTS wheels.
Note that finish is mirror-like chrome. Anything you 'see' in the images is a reflection (including those clouds in some images).
Again, this auction is for FOUR (4) center caps. I have several sets (of four) in total of these to sell, but your "Buy-It-Now" bid will get you one set of FOUR center caps. Do not change the number from "1" in the box below unless you desire more than one set of four.
That "crazy" Cadillac dealer wants you to spend $127 per cap at his parts counter assuming he could even get them – but eBay to the rescue.
Interested in a complete set of four Cadillac wheels – including chrome? Always MANY styles of Cadillac wheels – Click
Here
Check through my feedback – I sell alot of OEM parts for a reason.
Attention Body Shops or Those in a Crisis/Need:
*** I Ship VERY Fast ***This part WILL SHIP within 24 Hours of payment if the next day is a business day
FAST FREE SHIPPING
No Reserve – No Bidding – Just "Buy-It-NOW"

Thank-You for your interest
INVENTORY CONTROL WCA-304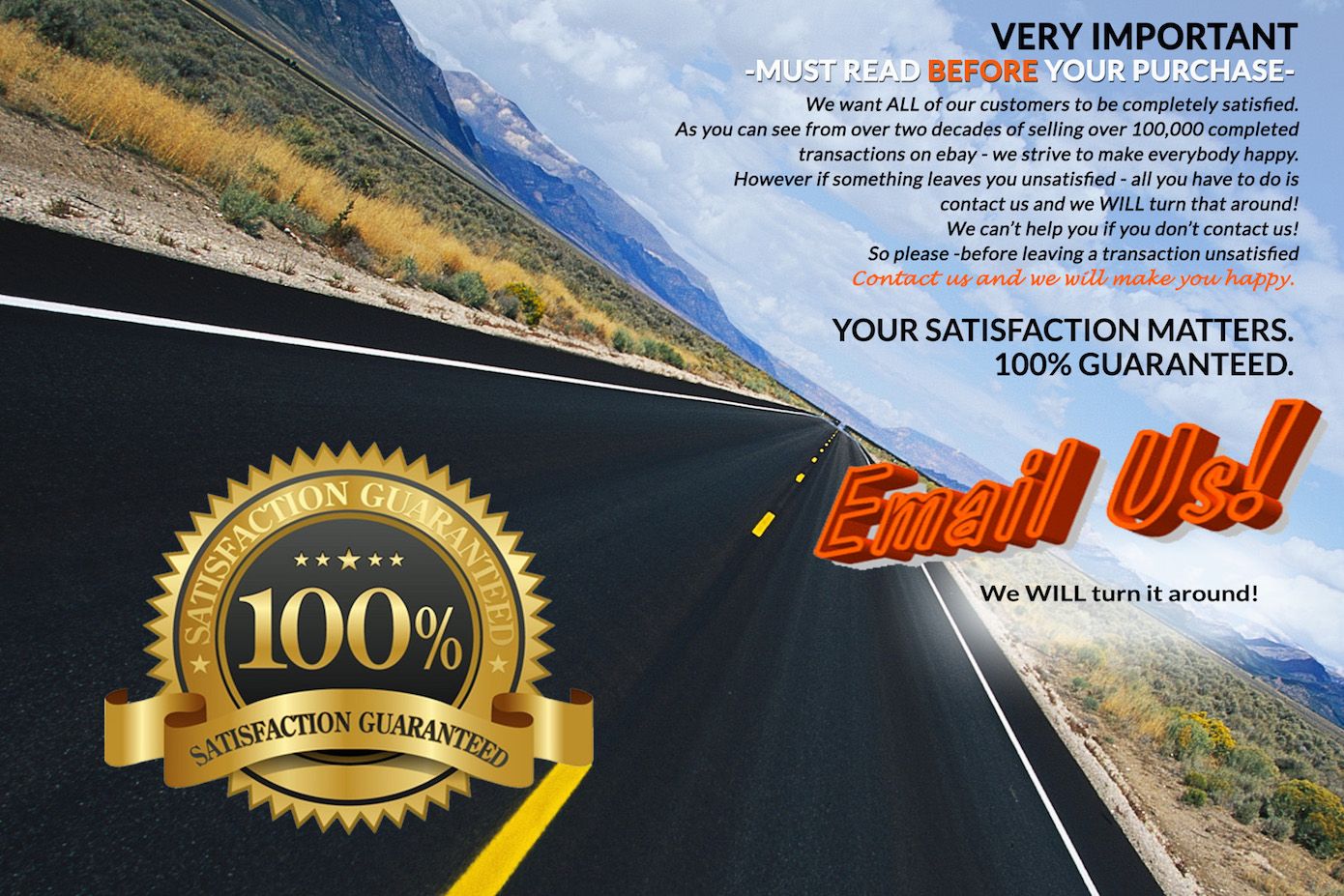 NOTE: IN ACCORDANCE WITH EBAY POLICY LISTED AT https://pages.ebay.com/help/confidence/vero-image-text-theft.html THE FITMENT INFORMATION, AD COPY, AND ANY PART OF THE LAYOUT OF OUR LISTINGS MAY BE NOT BE COPIED NOR REPRODUCED IN ANY WAY. THANK-YOU FOR RESPECTING THE CONSIDERABLE EFFORT THAT WE HAVE PUT INTO PRODUCING THIS.