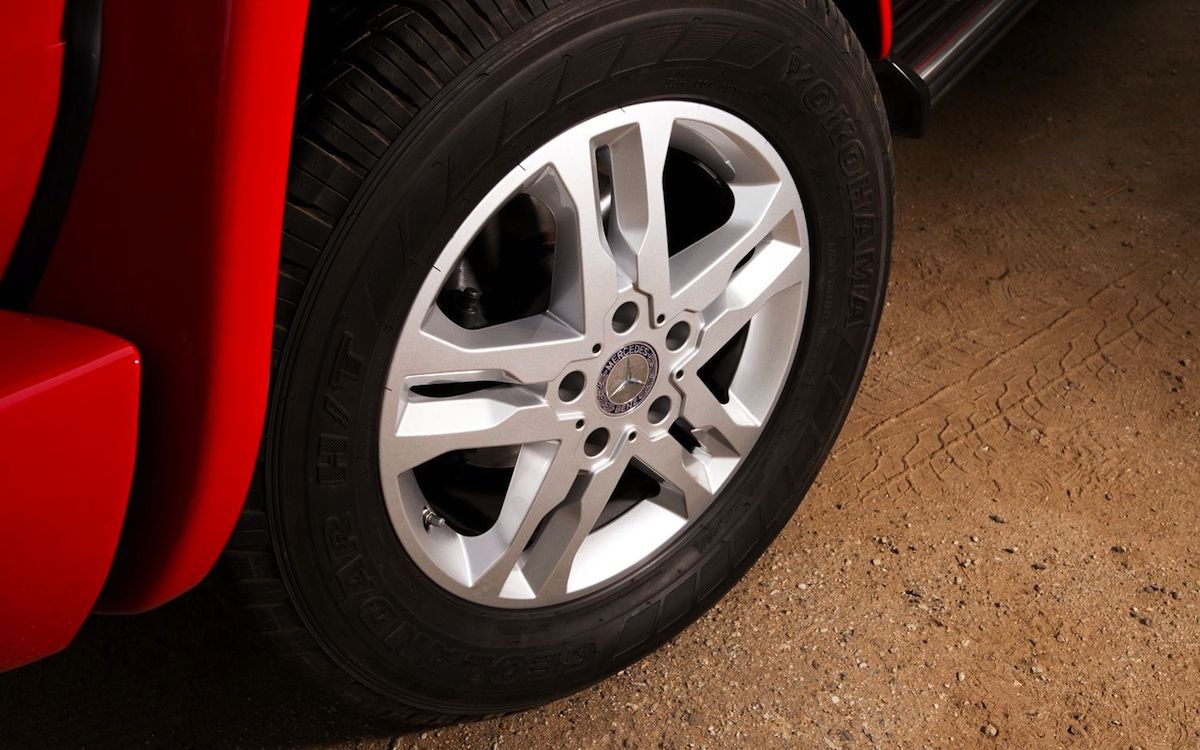 PERFECT 2015 OEM/Factory Mercedes-Benz G-Class WHEELS and TIRES
KILLER Style
No Reserve and No Bidding – Just "Buy-It-Now"



This listing is for a COMPLETE set of FOUR (4) PERFECT Genuine OEM/Factory Mercedes-Benz WHEELS with BRAND-NEW Goodyear TIRES.
This is an extremely Bold and STRIKING style that will make your G look AMAZING.
Genuine Original OEM/Factory Mercedes-Benz G550 wheels had a few 'curb rubs' associated with normal use, so at considerable expense, we had them all re-powdercoated in the EXACT Original OEM/Factory Mercedes-Benz sparkle-silver and now they are all in Absolutely POSTIVELY **** P-E-R-F-E-C-T **** Condition. Be clear on this – no curbing, scratches, blemishes, nada. THEY ARE AS-N-E-W. The style of these beautiful rims is just Killer and you never see this gorgeous design available from the later G-Wagon's.
As for the tires, these are all Goodyear WRANGLER SR-A radials with Wet-Trac Technology™ in the Mercedes-Benz specified size.
Size: 265/60R-18
Condition of the tires? Tread depth? Please …. kindly have a look at the tread images/stickers. I did not desire any cause nor concern over these matters, so I procured BRAND-NEW tires in the EXACT OEM/Factory Mercedes-Benz specified staggered size. They have not touched the ground. Stored upright (correctly), not stacked.
FITMENTS:
These wheels and tires feature a 5 x 130 bolt pattern that ONLY fits the G-Class.
This is a great way to really enhance the look of your Mercedes-Benz G-Class. Why go with other ebay wheels/tires that are USED or AFTERMARKET JUNK? You drive a Benz. Make a BOLD statement with these GORGEOUS factory wheels. And rest assured – when these wheels/tires arrive and you open the boxes –
PUT YOUR SUNGLASSES ON AND BEHOLD
They gleam and look ABSOLUTELY AS-NEW
Check through my feedback – I sell alot of OEM wheels for a reason.
*****RARE OPPORTUNITY*****




FAST FREE SHIPPING
No Reserve – No Bidding – Just "Buy-It-Now"
Look at the SPARKLE and DAZZLE of these Spectacular AS-NEW
Mercedes-Benz

G550 Wheels and Tires.
Now shipped using New Custom Heavy-Duty Shipping Boxes for secure delivery.
Thank-You
INVENTORY CONTROL WA-G550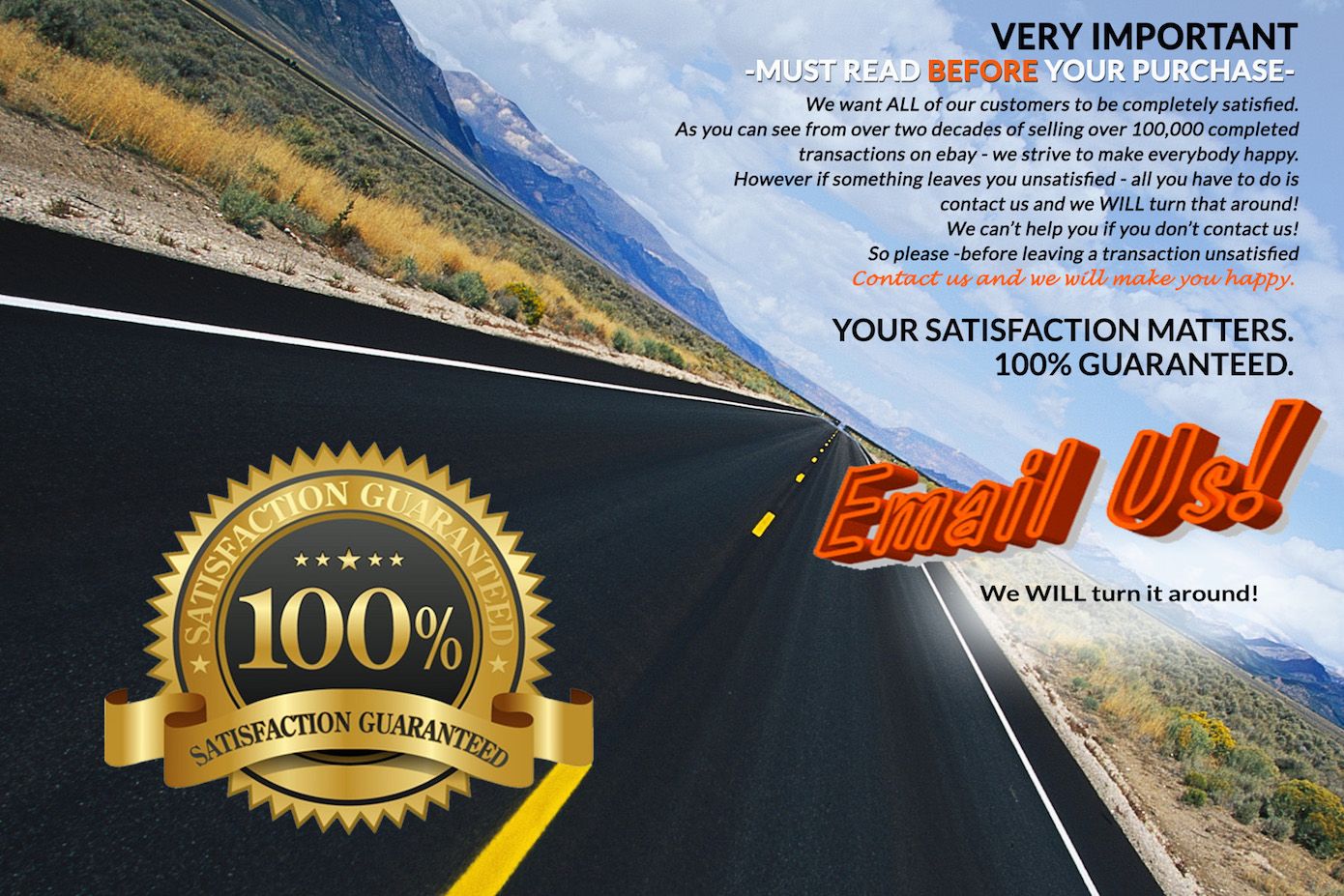 NOTE: IN ACCORDANCE WITH EBAY POLICY LISTED AT https://pages.ebay.com/help/confidence/vero-image-text-theft.html THE FITMENT INFORMATION, AD COPY, AND ANY PART OF THE LAYOUT OF MY AUCTIONS MAY BE NOT BE COPIED NOR REPRODUCED IN ANY WAY. THANK-YOU FOR RESPECTING THE CONSIDERABLE EFFORT I HAVE PUT INTO PRODUCING THIS.