No

Reserve –

No

Bidding –

No

Having to Wait for Auction To End

Just "Buy-It-

Now

"


265/45R-20 Pirelli P Zero MO Radial TIRE
This listing is for ONE (1) Pirelli P ZERO MO radial tire in size:
265/45R-20
This is a decent used tire with about 70% tread remaining. No plugs and no patches. Just a touch more wear on one side. There is a small cosmetic mark as shown. This is purely cosmetic and will not affect the performance of this tire.
Tires are dry in the treads, as-shown. This is considered normal wear and is not dry-rot which is a condition of dryness in the sidewalls (which has not happened here). Be advised that some tire shops angry at the competition that ebay gives them may tell you that you cannot use these tires. That is a matter of opinion and you can just take your business down the street to his competition. However do not purchase now and complain later as this has been disclosed, and more than priced-in.
Great

ebay

Pricing and Fast

FREE

Shipping



Check through my feedback – I sell alot of factory automobile wheels and tires for a reason.
Looking for factory rims? I always have many styles of OEM wheels including chrome and tire/wheel packages – to see what I have available Click Here
Thank-You
INVENTORY CONTROL PEZO-3x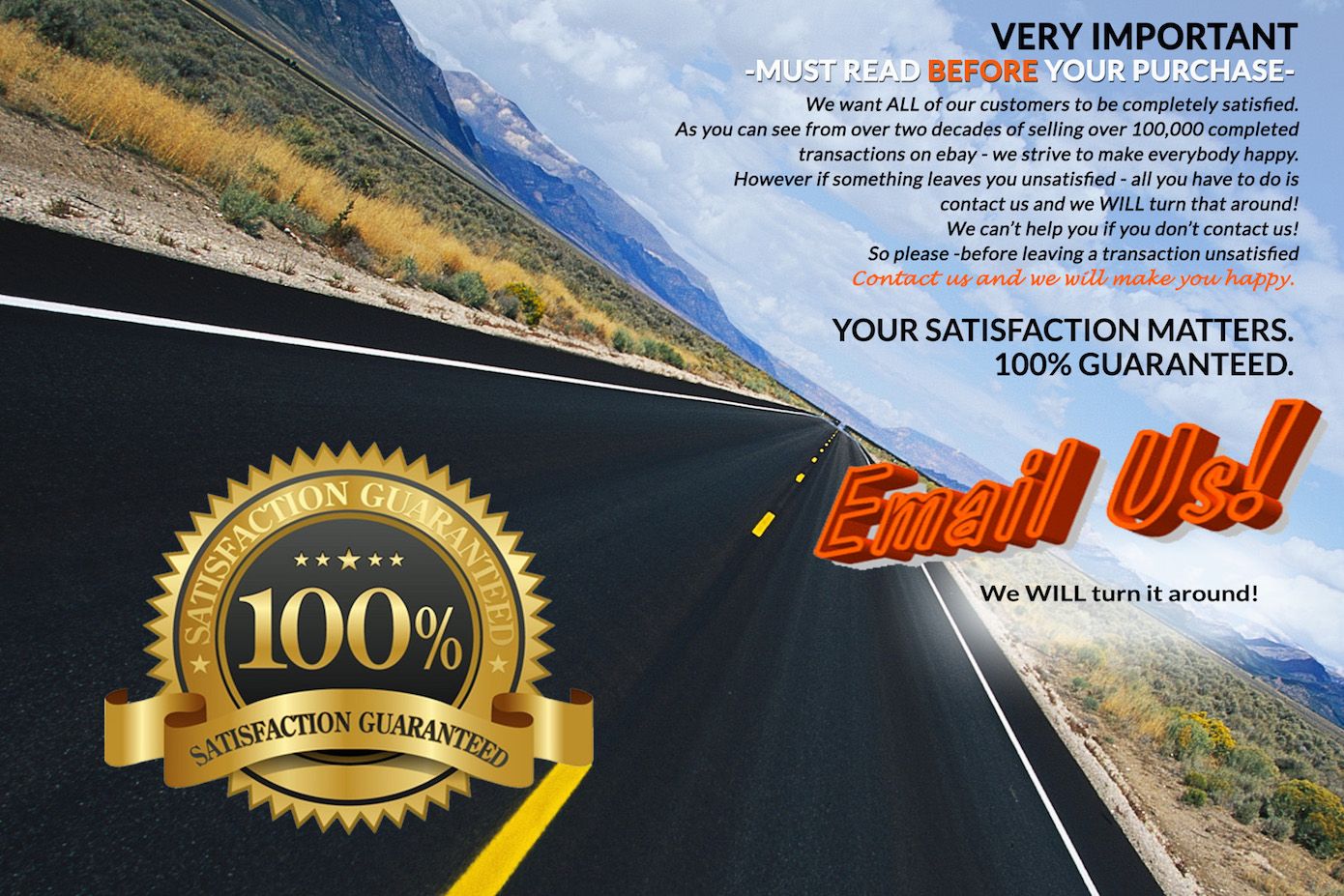 NOTE: IN ACCORDANCE WITH EBAY POLICY LISTED AT https://pages.ebay.com/help/confidence/vero-image-text-theft.html THE FITMENT INFORMATION, AD COPY, AND ANY PART OF THE LAYOUT OF OUR LISTINGS MAY BE NOT BE COPIED NOR REPRODUCED IN ANY WAY. THANK-YOU FOR RESPECTING THE CONSIDERABLE EFFORT THAT WE HAVE PUT INTO PRODUCING THIS.