WOW – Hyper-Rare Item
No Reserve – No Bidding – No Having to Wait for Auction To End
Just "Buy-It-Now"
RARE 315/35R-24 NITTO NT420S Radial TIRE
This listing is for ONE (1) NITTO NT420S radial tire in size:
315/35R24
Again, a VERY RARE TIRE INDEED. Condition is outstanding – nearly new with better than 90% of the original tread remaining, nice even wear, no cosmetic marks in the sidewalls, and no plugs nor patches that I could find. NO LONGER MANUFACTURED!
We are liquidating this tire for a defunct custom wheel and tire dealer. Have no concern over the DOT code; this was kept in the dealer's climate-controlled warehouse at a cool 72 degrees and also it was stored away from light, so the DOT code is irrelevant here.
Just a great ebay listing for an impossible-to find tire. Stored upright (correctly), not stacked.
Great ebay Find and Fast FREE Shipping
Go even try to ask that NITTO dealer for this tire! You cannot because it is NO LONGER MANUFACTURED! I want you to go to your window right now, open it up and shout,
"THANK THE HEAVENS FOR ebay"
Looking for wheels, tires, or tire/wheel sets? I always have many styles of factory wheels – to see what I have available Click Here
Check through my feedback – I sell alot of wheels and tires for a reason.
No Reserve – No Bidding – Just "Buy-It-Now"
Thank-You
INVENTORY CONTROL BEAUTTO-2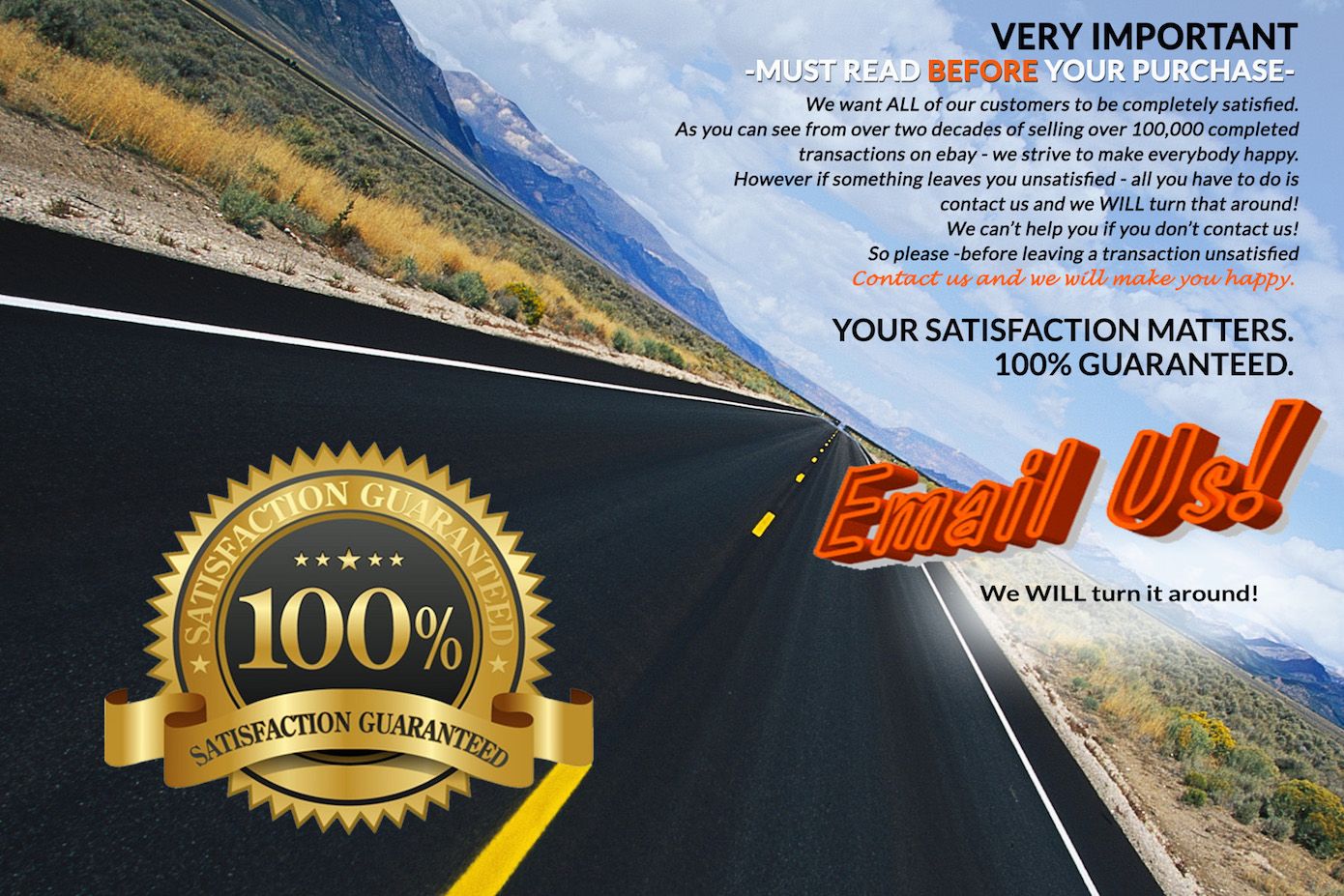 NOTE:
IN ACCORDANCE WITH EBAY POLICY LISTED AT
https://pages.ebay.com/help/confidence/vero-image-text-theft.html
THE FITMENT INFORMATION, AD COPY, AND ANY PART OF THE LAYOUT OF OUR LISTINGS MAY BE NOT BE COPIED NOR REPRODUCED IN ANY WAY. THANK-YOU FOR RESPECTING THE CONSIDERABLE EFFORT THAT WE HAVE PUT INTO PRODUCING THIS.