No Reserve – No Bidding – Just "Buy-It-NOW!"


NEW 2011 Genuine Harley-Davidson STREET GLIDE
FRONT WHEEL & TIRE ASSEMBLY

This listing is for one AS–NEW FRONT WHEEL & TIRE ASSEMBLY for 2010/2011 Harley-Davidson STREET GLIDE Models.
So here's the story: We'd been customizing BRAND–NEW 2010 Harley-Davidson STREET GLIDES prior to retail delivery and have been doing a fair amount of custom work done. These parts have seen ZERO ROAD USE. They were installed at the factory and removed at the dealer PRIOR to retail delivery. Parts are Perfect and AS–NEW.
This the original front wheel and tire assembly. Includes what you see in the images – original Dunlop D408F 130/70-18 tire with neat Harley-Davidson logo manufactured right on it, mounted on a Genuine Harley-Davidson wheel. Tire molds (aka "nubbies") are still present and those are gone after a mile or two. Known to fit 2010/2011 Street Glide models with ABS. Should fit many/most Touring models we think going back to 2009. Could use on non-ABS motorcycles by simply changing the bearings.
Includes what you see in the actual parts image(s) on the green background.
GREAT ebay Find
"Buy-It-NOW"


Thank-

You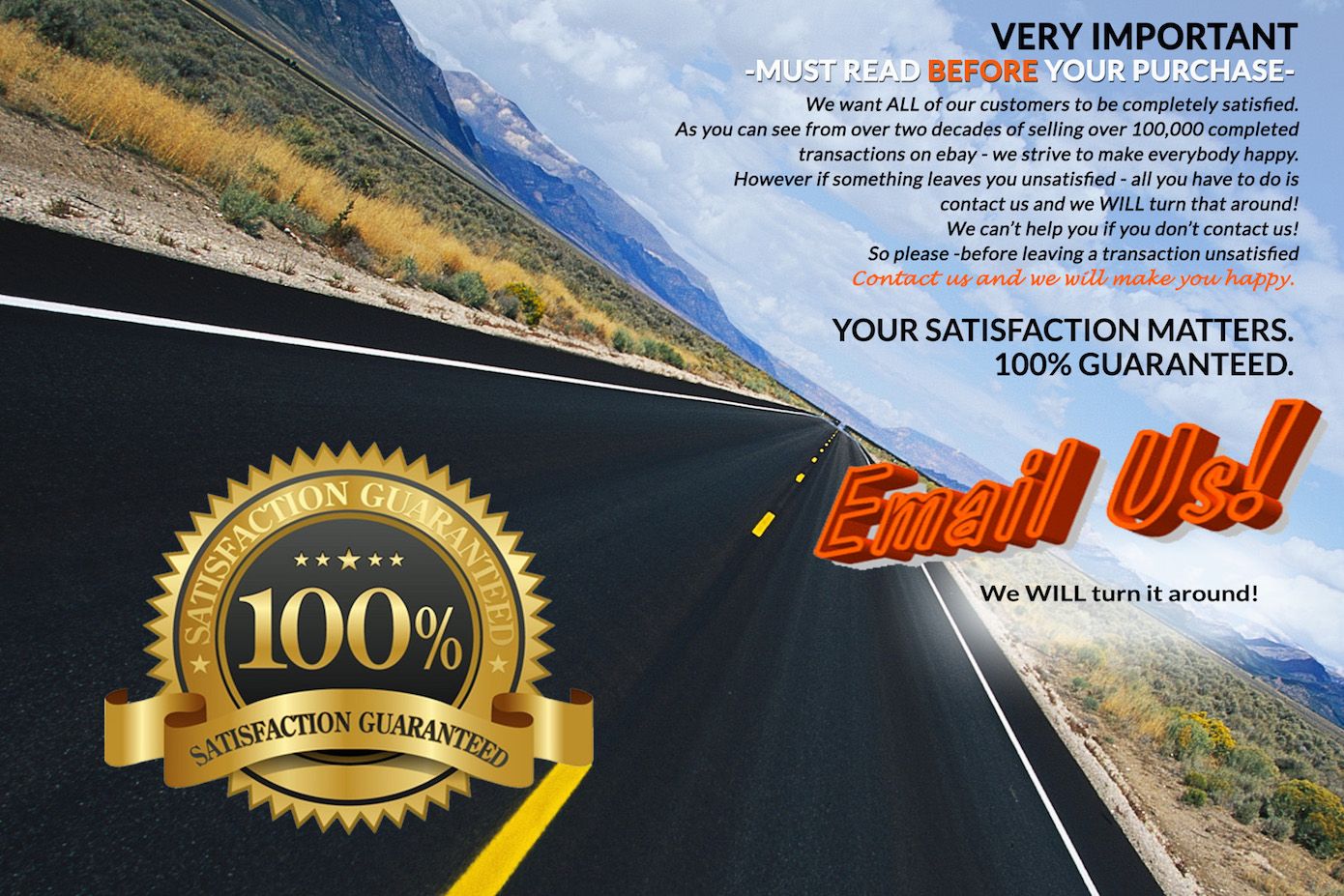 NOTE: IN ACCORDANCE WITH EBAY POLICY LISTED AT https://pages.ebay.com/help/confidence/vero-image-text-theft.html THE FITMENT INFORMATION, AD COPY, AND ANY PART OF THE LAYOUT OF OUR LISTINGS MAY BE NOT BE COPIED NOR REPRODUCED IN ANY WAY. THANK-YOU FOR RESPECTING THE CONSIDERABLE EFFORT THAT WE HAVE PUT INTO PRODUCING THIS.