WOW – Rare Item!
No Reserve – No Bidding – No Having to Wait for Auction To End
Just "Buy-It-Now"!
Ultra RARE 255/45R-19 Michelin Pilot SPORT PS2 Radial TIRE
This listing is for ONE (1) Michelin Pilot SPORT PS2 radial tire in size:
255/45R-19
This is a decent used tire with about 45% tread remaining though more wear on inside edge. Run at correct alignment and this is not a big deal. Great eBay price – these are normally very expensive. Stored upright (correctly), not stacked.
Commonly used on the FRONT of Porsche Panamera, it will fit many different 19″ wheels.
Great eBay pricing and quick shipping!
Check through my feedback – I sell alot of OEM wheels and tires for a reason!
Looking for factory rims? I always have many styles of OEM wheels including chrome and tire/wheel packages – to see what I have available Click Here
Thank-You
INVENTORY CONTROL HAMMER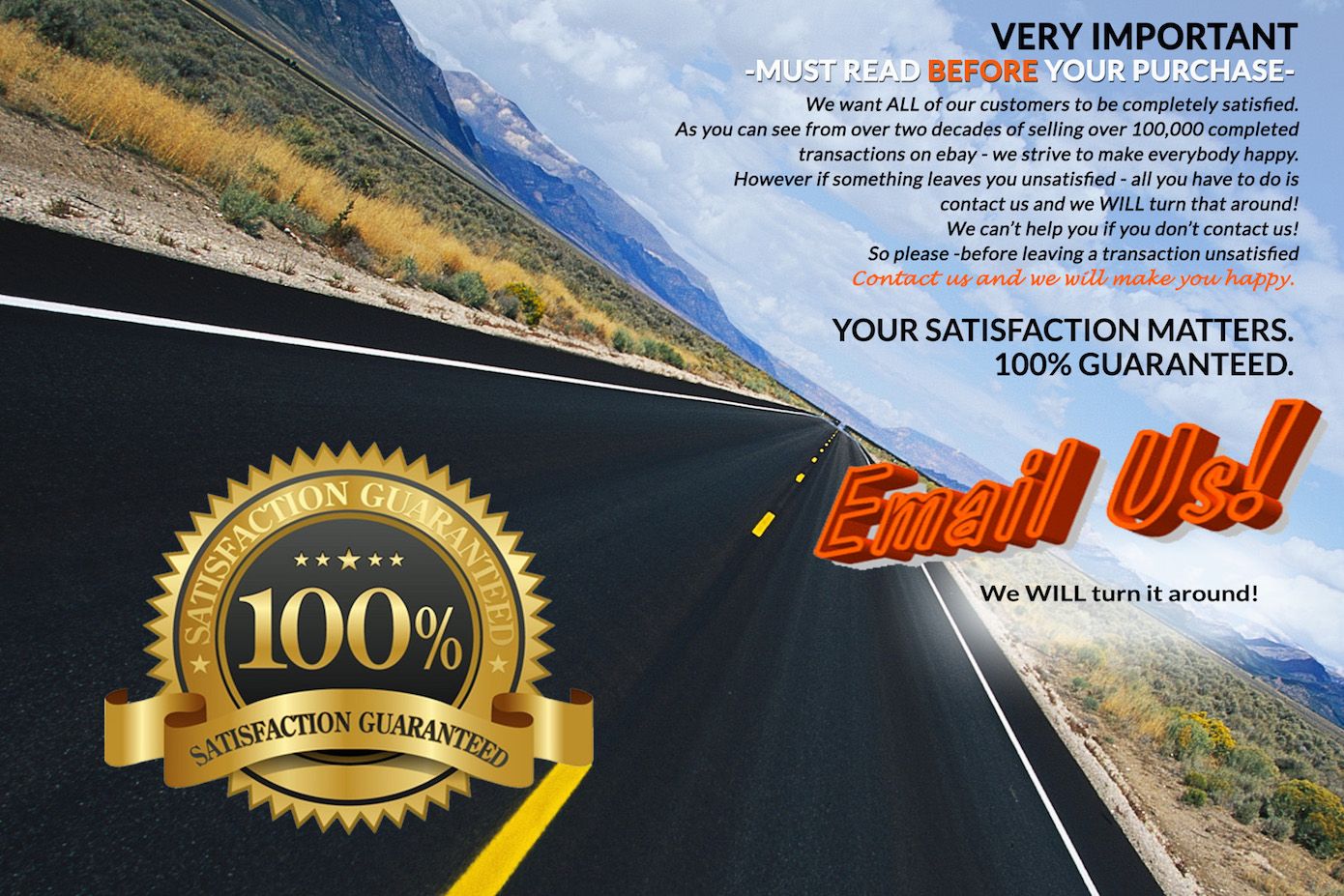 NOTE: IN ACCORDANCE WITH EBAY POLICY LISTED AT https://pages.ebay.com/help/confidence/vero-image-text-theft.html THE FITMENT INFORMATION, AD COPY, AND ANY PART OF THE LAYOUT OF MY AUCTIONS MAY BE NOT BE COPIED NOR REPRODUCED IN ANY WAY. THANK-YOU FOR RESPECTING THE CONSIDERABLE EFFORT I HAVE PUT INTO PRODUCING THIS.