WOW – Rare Item
No Reserve – No Bidding – No Having to Wait for Auction To End
Just "Buy-It-Now"
265/45ZR-20 Dunlop SP Sport Maxx GT Radial TIRE
This listing is for ONE (1) Dunlop SP Sport Maxx GT radial tire in size:
265/45ZR-20
This tire is a decent used tire. No plugs nor patches that I noticed and the tread shows around 40% of it's original tread remaining with nice even wear.
Special "B" stamping on the tire signifies that Dunlop manufactured this tire expressly for Bentley (Mulsanne), though obviously you could utilize it on any vehicle that calls for this size and speed rating.
You know that this tire can be crazy expensive so here is a value-priced alternative that is still the correct and original model for your vehicle. Stored correctly (upright), not stacked.
Great ebay Pricing and Fast FREE Shipping



Check through my feedback – I sell alot of factory automobile wheels and tires for a reason.
Looking for factory rims? I always have many styles of OEM wheels including chrome and tire/wheel packages – to see what I have available Click Here
Thank-You
INVENTORY CONTROL AXX-40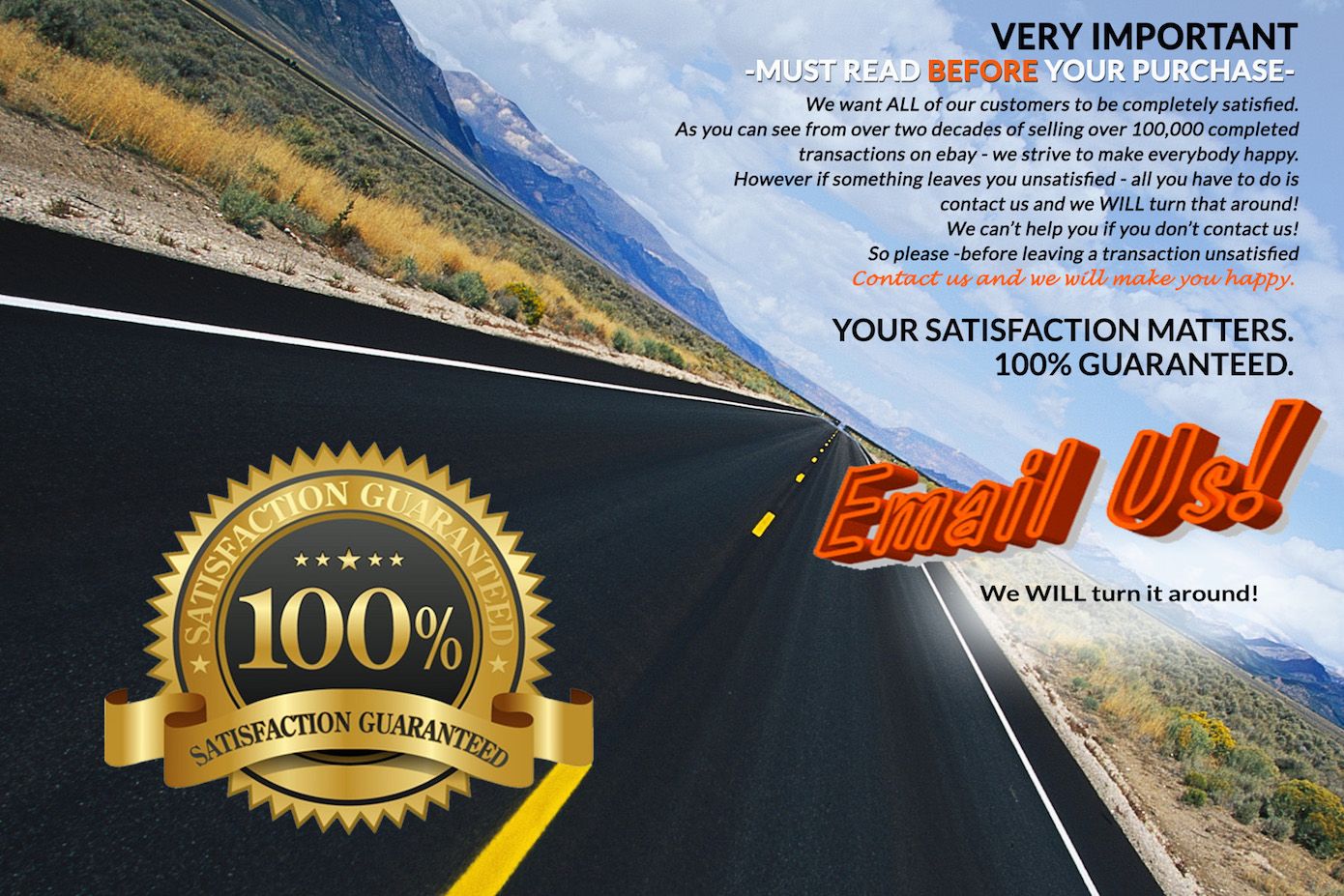 NOTE: IN ACCORDANCE WITH EBAY POLICY LISTED AT https://pages.ebay.com/help/confidence/vero-image-text-theft.html THE FITMENT INFORMATION, AD COPY, AND ANY PART OF THE LAYOUT OF MY AUCTIONS MAY BE NOT BE COPIED NOR REPRODUCED IN ANY WAY. THANK-YOU FOR RESPECTING THE CONSIDERABLE EFFORT I HAVE PUT INTO PRODUCING THIS.