Brand–NEW Plain Smooth Cadillac Escalade
Chrome No Logo Wheel CENTER CAPS
This listing is for a COMPLETE Set of FOUR (4) Brand–NEW Never-installed CHROME "No Emblem" Smooth Wheel CENTER CAPS.
These are manufactured from the same ABS-plastic as the OEM/Factory chrome center caps that they replace.
They fit the 17″ Cadillac Escalade wheels for the 2002 02 2003 03 2004 04 2005 05 and 2006 06 model years. Also fit the 20″ Escalade Platinum wheels that ran from 2004 through 2006. They each measure 7 3/4″ and may also fit Suburban Yukon Tahoe etc. Carefully measure one of your existing round center caps. Be sure that it attaches by snapping in.
Nothing makes such a dramatic and immediate improvement in your vehicle's looks as a change in the wheels. These Spectacular center caps have a Dazzling brilliance and will make a sharp improvement in the appearance of your Cadillac Escalade wheels especially if they are on a Chevy GMC or other vehicle that isn't a Cadillac. Great to insert your vehicle's logo into, or keep plain for a cool, clean, custom look.
Again, this listing is for FOUR (4) center caps. I have 10 sets (of four) in total of these to sell, but your "Buy-It-Now" bid will get you one set of FOUR center caps. Do not change the number from "1" in the box below unless you desire more than one set of four.
Already have a set of these caps but with the Cadillac logo? I do make a modest trade allowance if you have a set of the factory caps for these wheels that you do not need – inquire if-interested.
Your local Cadillac dealer will look at you in UTTER Disbelief if you asked for these at his parts counter. He'd say, "No way – doesn't exist" – but ebay to the rescue.
Interested in a complete set of four Cadillac wheels – including chrome? Always MANY styles of Cadillac wheels – Click Here
Great Styling Upgrade – Even for Non-Chrome Wheels (see last image)
Fast FREE Shipping
PayPal
Hooray for ebay
Fast FREE SHIPPING
No Reserve – No Bidding – Just "Buy-It-NOW"
Thank-You
INVENTORY CONTROL SET OF FOUR LARGE SMOOTH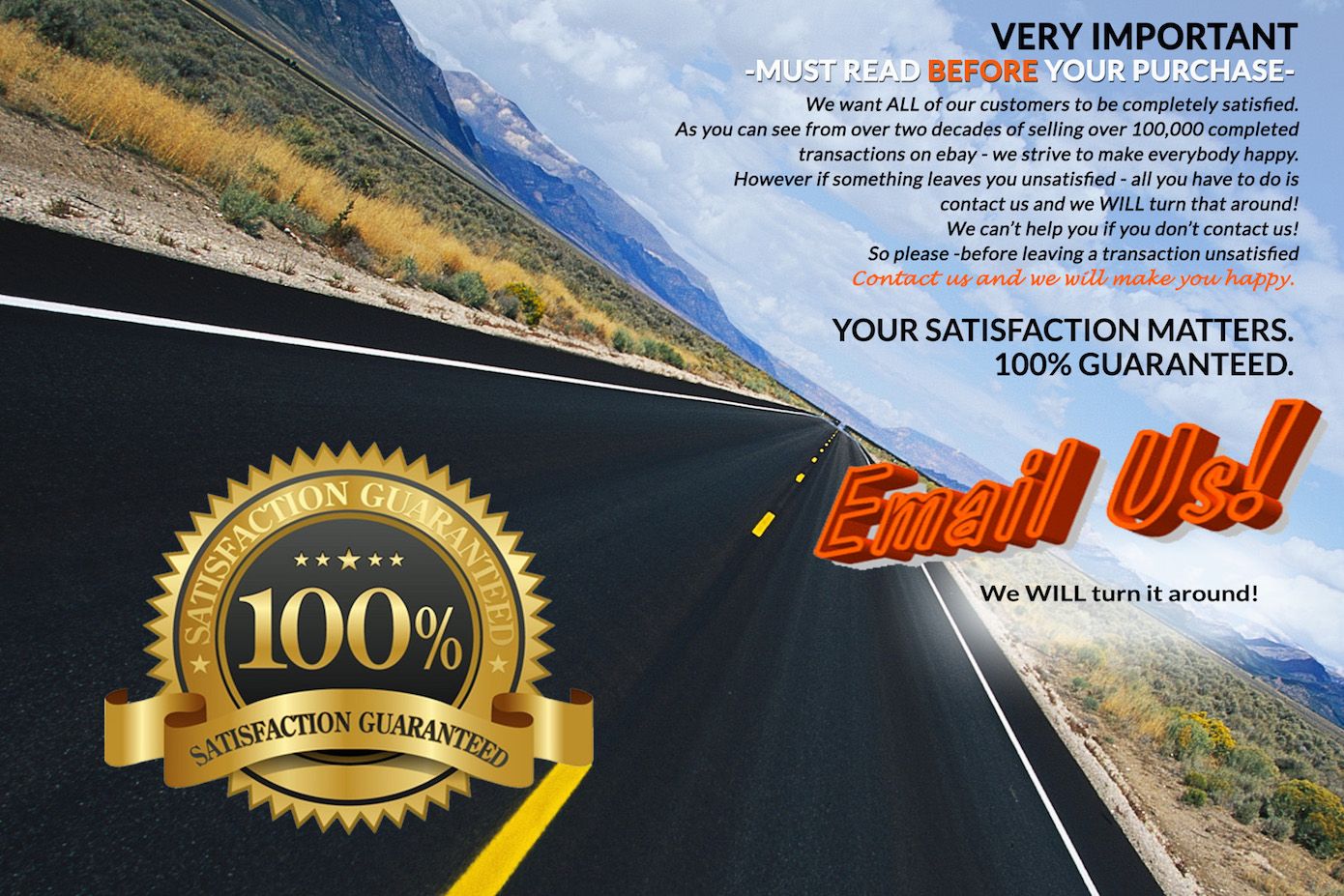 NOTE: IN ACCORDANCE WITH EBAY POLICY LISTED AT https://pages.ebay.com/help/confidence/vero-image-text-theft.html THE FITMENT INFORMATION, AD COPY, AND ANY PART OF THE LAYOUT OF OUR LISTINGS MAY BE NOT BE COPIED NOR REPRODUCED IN ANY WAY. THANK-YOU FOR RESPECTING THE CONSIDERABLE EFFORT THAT WE HAVE PUT INTO PRODUCING THIS.