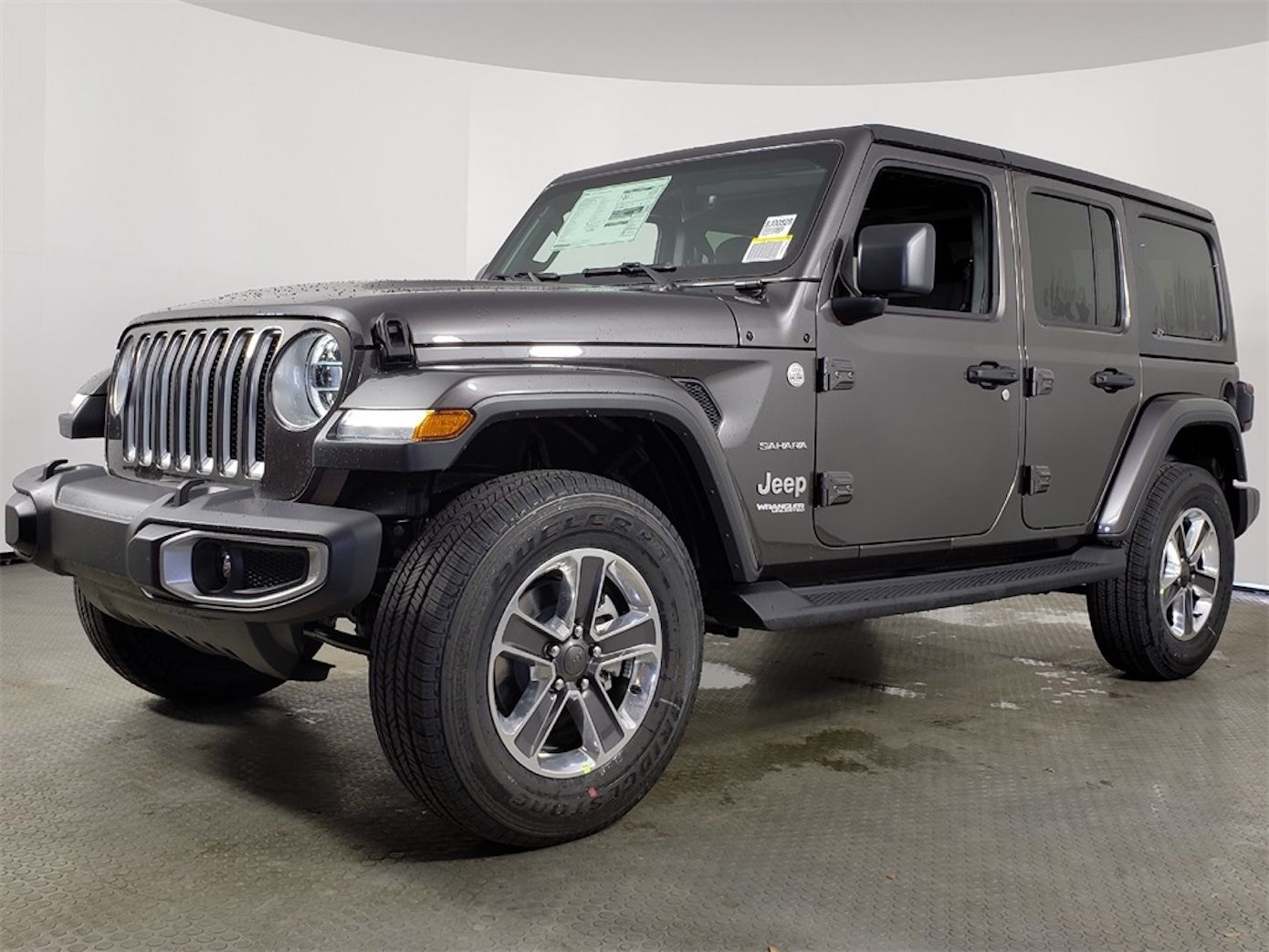 NEW

 OEM/Factory

JEEP WRANGLER 18″ Wheel & Tire
This listing is for one (1) new genuine Jeep Wrangler 18″ wheel with off-road tire.
This polished and charcoal design has been utilized on the Jeep Wrangler for the 2018 and 2019 model years.
This was the rear-mounted spare on a brand-new Jeep. The wheels/tires were removed at the dealer prior to retail delivery when they were replaced with aftermarket. This wheel/tire has never been on the road.
This rim is in new condition – guaranteed to be round, true, and free of leaks.  As you can see from the image of the backside, everything is clean.  The quality is outstanding because this is an OEM/Factory Jeep rim.
INCLUDES: the special threaded TPMS VALVE. Actual TPM Sensor is not included but the very special valve is, which will make it easier/simpler to swap over your existing TPM Sensor.
As for the tire, this is a brand-new original Jeep factory-spec Goodyear Wrangler All-Terrain radial.
Size: 255/70R18
As you can see from the tread image – tire molds (aka "nubbies") are present and serve as a testament to the newness of this tire as these are worn-off after just a few short miles.  Stored upright (correctly), not stacked.
This would make an outstanding replacement rim/tire for your existing set, or super for a full-sized spare.
The Jeep dealer over $600.00 at his parts counter, in addition to the costs of the Goodyear tire and the TPMS Valve.
Check through our feedback – we sell alot of factory wheels for a reason.
ATTENTION BODY SHOPS OR THOSE IN A CRISIS/NEED:
*** We Ship Very Fast ***
This rim/tire will ship within 24 Hours of payment if the next day is a business day
Fast FREE Shipping
Thank-You
INVENTORY CONTROL SPA-HARA