Genuine BMW Original Equipment Manufacture (OEM) 19″ x 8.5" WHEEL & TIRE
This listing is for ONE (1) 19″ x 8.5″ OEM/Factory BMW WHEEL and TIRE.
BMW calls this sharp-looking design "LA Wheel Double Spoke Style #630" and has been running it on the new G11-Chassis 7-Series since it's inception. Be-advised that they make this wheel in all-painted and also two-staged with machined highlights. This wheel is all-painted in silver. The quality is outstanding and is is OEM – that's what makes it so great.
Guaranteed to be round, true, and free of leaks, this wheel is in decent used shape. It has a cosmetic mark associated with normal use as-shown in last image but this is considered normal use and does not affect the performance nor structural integrity of the wheel or the tire whatsoever. Again, this is an ORIGINAL Genuine BMW wheel and most-certainly NOT a replica.
EVEN INCLUDES THE FACTORY BMW TIRE SENSOR
As for the tire, it is the original BMW-specified Pirelli CINTURATO P7 RUNFLAT all-season radial in size 245/45VR-19. See tread image depicting in excess of 95% of it's original tread remaining. Most other sellers would just say that it's NEW.
This would make an outstanding replacement rim for your existing set, or super for a full-sized spare.
Please note that while shown for purpose of reference, the center cap is not included but is available at nominal extra cost. Advise if-desired when making payment.
AVOID "RECONDITIONED" WHEELS
One more time – this is an ORIGINAL Genuine BMW wheel and not a "Refurbished" nor "Reconditioned" rim.
Did you know, that many of these "Reconditioned" wheels floating about on ebay were CRACKED and then RE-WELDED? The "Reconditioning" process includes a quick coat of paint or repolishing – to HIDE THE EVIDENCE. Are you REALLY going to take your LIFE IN YOUR HANDS? Just to save a COUPLE of BUCKS?
"Reconditioned" wheels are never the same as ORIGINAL OEM. Get ORIGINAL OEM and avoid a headache. Or possibly worse…
This listing represents a phenomenal value and is a LIFESAVER if you need a replacement rim/tire. That crazy BMW wants over $1097.00 at his parts counter. Plus the Significant costs of the PIRELLI RUNFLAT tire as well as the TPM Sensor. Why pay retail when you have ebay?!
Check through our feedback – we sell alot of factory wheels for a reason.


Attention Body Shops or Those in a Crisis/Need:
*** We Ship VERY Fast ***
This rim/tire WILL SHIP within 24 Hours of payment if the next day is a business day
FAST FREE SHIPPING
No Reserve – No Bidding – Just "Buy-It-NOW"
Wheels Direct llc is not affiliated with BMW. The BMW name and Roundel logo are registered trademarks owned by BMW and BMW, N.A.
Thank-You for your interest
INVENTORY CONTROL RATO-7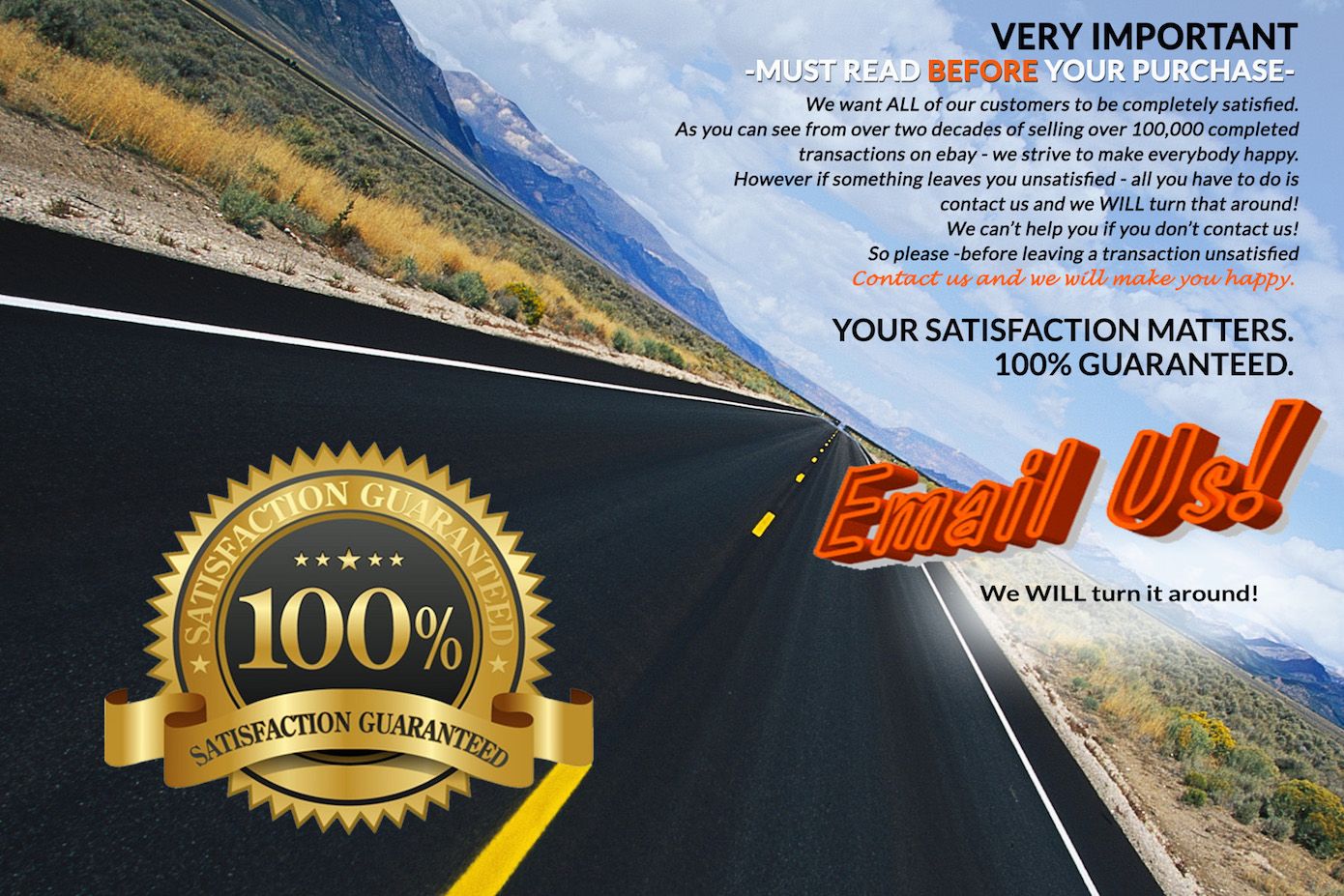 NOTE: IN ACCORDANCE WITH EBAY POLICY LISTED AT https://pages.ebay.com/help/confidence/vero-image-text-theft.html THE FITMENT INFORMATION, AD COPY, AND ANY PART OF THE LAYOUT OF OUR LISTINGS MAY BE NOT BE COPIED NOR REPRODUCED IN ANY WAY. THANK-YOU FOR RESPECTING THE CONSIDERABLE EFFORT THAT WE HAVE PUT INTO PRODUCING THIS.