(⇧

⇧

⇧

⇧

⇧….. EBAY'S COMPATIBILITY CHART ABOVE IS

WRONG

– IGNORE IT …..

⇧

⇧

⇧

⇧

⇧)



ORIGINAL CONDITION

19″ OEM Range Rover WHEEL
RARE Find
No Reserve and No Bidding – Just "Buy-It-Now"



This listing is for ONE (1) OEM/Factory Land Rover RANGE ROVER EVOQUE WHEEL.
Land Rover utilized this design as an option on the EVOQUE model in just 2012 and 2013, so as you can imagine it's not something that you'll just come across everyday!
Guaranteed to be round, true, and free of leaks, this wheel is absolutely resplendent in it's ORIGINAL (as-in, NEVER "Reconditioned") finish with NO marks nor deviations that I noticed. Furthermore, I Do NOT "Recondition" wheels for the very important reasons noted below. Again, this is an Original Genuine Land Rover wheel and most-certainly NOT a replica.
This is a rare wheel. All I do is sell OEM wheels so I know the market well. Please note that while depicted for purpose of reference, the center cap is not included but is available at nominal extra cost. Advise if-desired when making payment.
It is a tremendous ebay value and would make an outstanding replacement rim for your existing set, or super for a full-sized spare.
This would make an outstanding replacement rim for your existing set, or super for a full-sized spare.
AVOID "RECONDITIONED" WHEELS
One more time – this is a Genuine LAND ROVER wheel and not a "Refurbished" nor "Reconditioned" rim and CERTAINLY not a "Replica" wheel.
Did you know, that many of these "Reconditioned" wheels floating about on eBay were CRACKED and then RE-WELDED? The "Reconditioning" process includes a quick coat of paint or repolishing – to HIDE THE EVIDENCE! Are you REALLY going to take your LIFE IN YOUR HANDS? Just to save a COUPLE of BUCKS?!!!
"Reconditioned" wheels are never the same as Original OEM.
And ALSO – not an aftermarket 'replica' wheel. Aftermarket replicas are heavy, low-quality junk. Don't you think that Land Rover stipulates a higher-quality and the aftermarket who is only after price?
Get ORIGINAL OEM and avoid a headache. Or possibly worse…
This is a great way to really enhance the look of your Range, or
SUPER
as a SPARE. If you want a
Genuine Rover OEM Range Rover EVOQUE 19″
wheel – this is a great opportunity. And rest assured – when this wheel arrives and you open it up –
Put your sunglasses on and BEHOLD!
That crazy Rover dealer wants over $900.00 FOR THE RIM at his parts counter!!! Why pay retail when you have ebay?!
Check through my feedback – I sell alot of OEM wheels for a reason!
Look at the SPARKLE and DAZZLE of this stunning Range Rover
EVOQUE wheel! "Buy-It-NOW"!!
Now shipped using New Custom Heavy-Duty Shipping Boxes for secure delivery!
Thank-You
INVENTORY CONTROL TURGA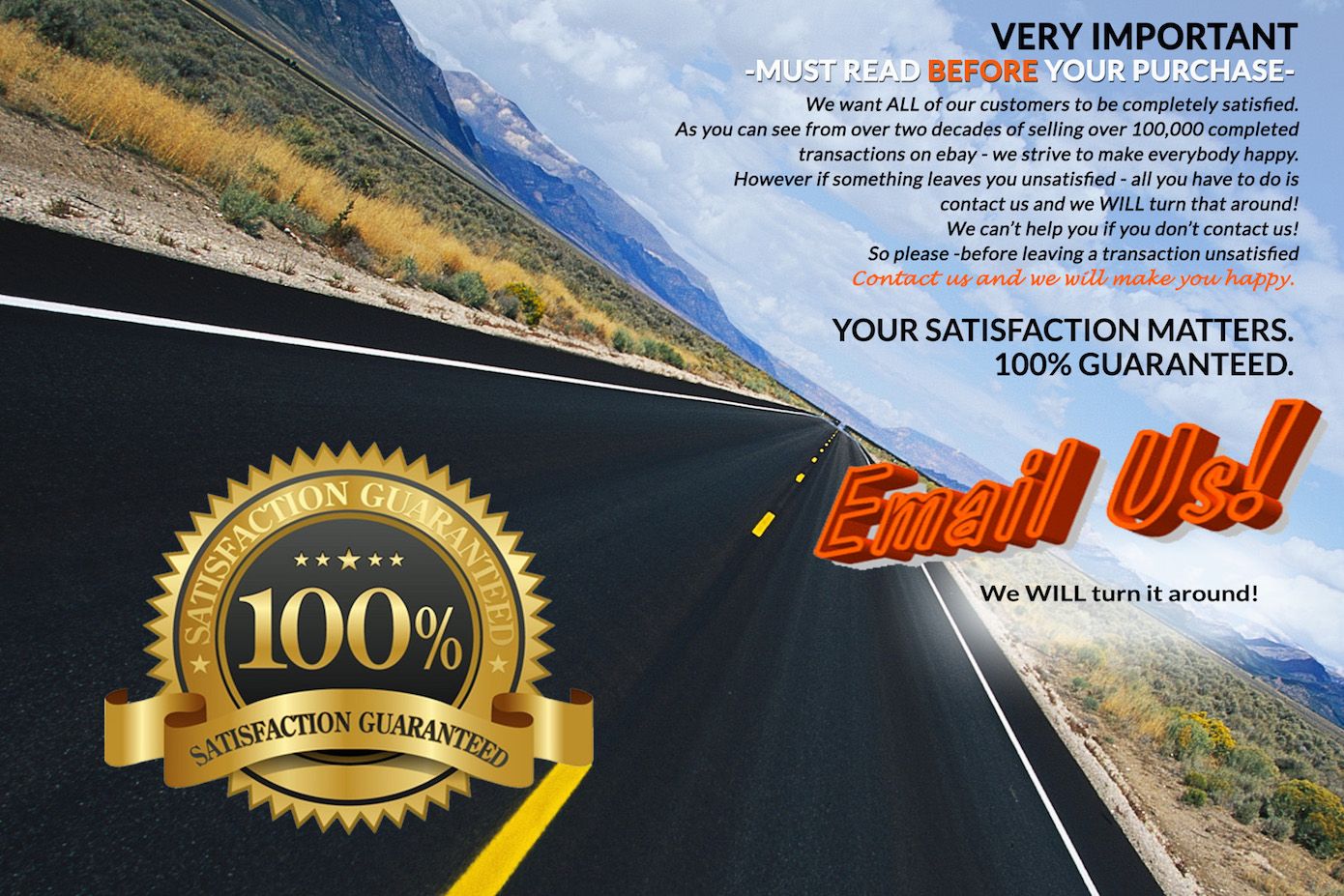 NOTE: IN ACCORDANCE WITH EBAY POLICY LISTED AT https://pages.ebay.com/help/confidence/vero-image-text-theft.html THE FITMENT INFORMATION, AD COPY, AND ANY PART OF THE LAYOUT OF OUR LISTINGS MAY BE NOT BE COPIED NOR REPRODUCED IN ANY WAY. THANK-YOU FOR RESPECTING THE CONSIDERABLE EFFORT THAT WE HAVE PUT INTO PRODUCING THIS.