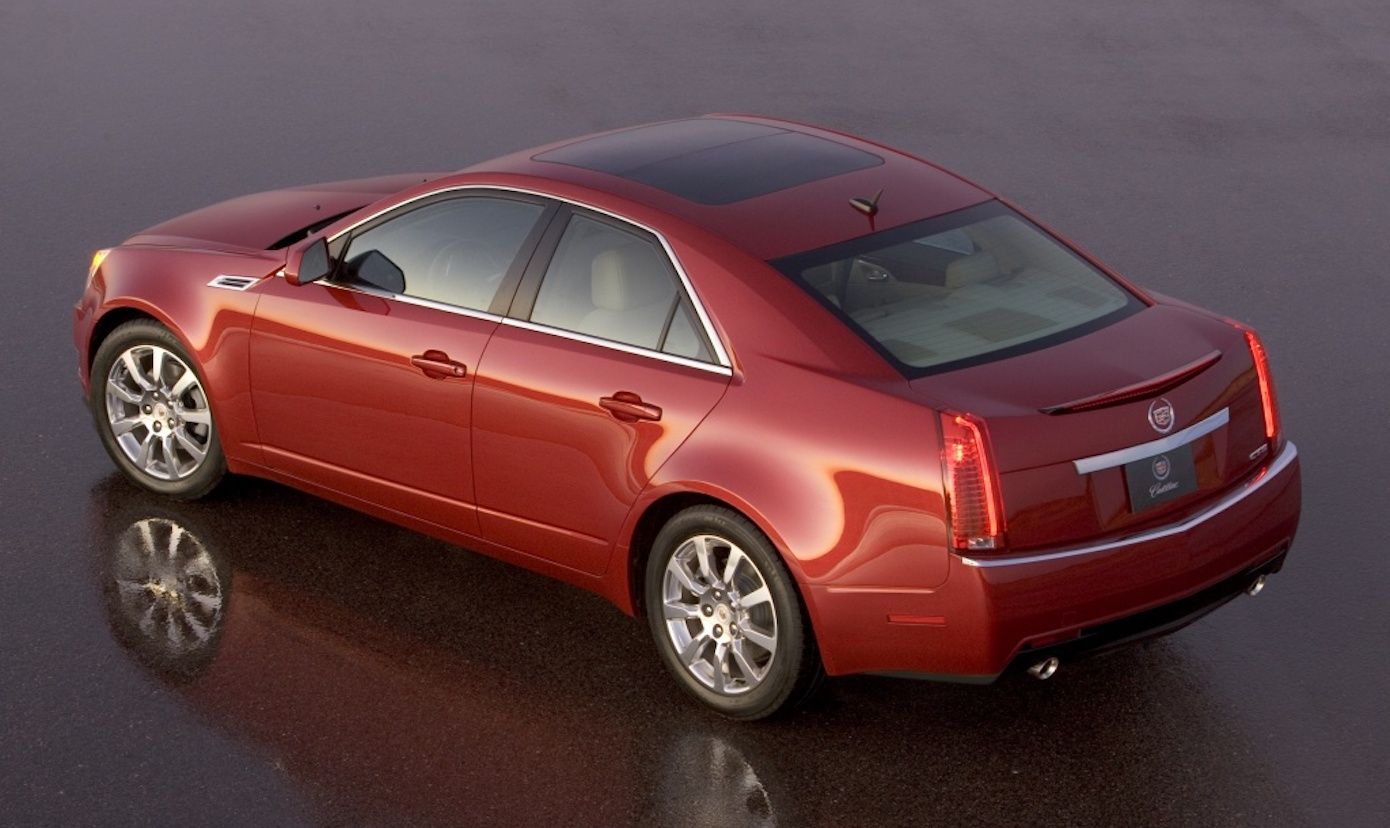 Original OEM/Factory Cadillac CTS Wheels on Michelin Tires
This listing is for a set of four (4) genuine GM/Cadillac CTS 18″ wheels on the factory Michelin tires.
Guaranteed to be round, true and free of leaks, this set has been repainted. Far from perfect, they are good from 5′, such as when you are standing next to your vehicle and looking down at them. Not pretty on the reverse but that cannot be seen once the set is mounted on your CTS. Use the "zoom" feature if details on the finish are important for you to see but this set has been specially-priced as a notable value for an 18″ factory Cadillac wheel set. Factory GM/Cadillac quality.
As for the tires, these are the original OEM/Factory GM/Cadillac specified Michelin Pilot HXMXM4 radials.
Size: P235/50VR-18
Cadillac specifies this premium Michelin all-season tire for the very best in ride grip, noise, and overall comfort. See tread image depicting better than 75% of the original tread remaining, and is representative of all four tire treads.
INCLUDES: Factory Cadillac center caps.
FITMENTS: These wheels/tires are OEM-specified for 2008 through 2013 Cadillac CTS sedan (will not fit Coupe, CTS-V, nor older CTS').
VALUE: $3,500.00 at the Cadillac dealer's parts counter for the set of four factory wheels, Cadillac/Michelin tires, and factory center caps.
Check through our feedback – we sell alot of factory wheels for a reason.

Fast FREE Shipping
We Ship Utilizing New Custom Heavy-Duty Shipping Boxes for Secure Delivery


Thank-You
INVENTORY CONTROL POL2PNT