Genuine OEM/Factory CHROME Hummer H2 Wheel and Tire
This listing is for ONE (1) ORIGINAL OEM/Factory CHROME Hummer 17″ WHEEL and TIRE.
Guaranteed to be round, true and free of leaks, this factory original wheel has cosmetic marks so utilize the "zoom" feature in the last image if it is important for you to see. Great Genuine GM/Hummer quality.
As for the tire, it is in the correct Hummer-specified Size: LT315/70R17
See tread image depicting 95% of the original tread remaining – practically NEW! Stored upright (correctly), not stacked.
Mounted and High-Speed Balanced, Ready to Bolt-on in Your Driveway if You Like
This is a great way to really enhance the look of your H2, or SUPER as a FULL-SIZED SPARE.
That crazy GM dealer wants over $600.00 FOR THE RIM at his parts counter. Plus the Significant cost of the tire. Why pay retail when you have ebay?
Check through our feedback – we sell alot of factory wheels for a reason.
Attention Body Shops or Those in a Crisis/Need:
*** We Ship VERY Fast ***
This wheel/tire WILL SHIP within 24 Hours of payment if the next day is a business day
FAST FREE SHIPPING
No Reserve – No Bidding – Just "Buy-It-NOW"
Thank-You for your interest
INVENTORY CONTROL KEND-LIP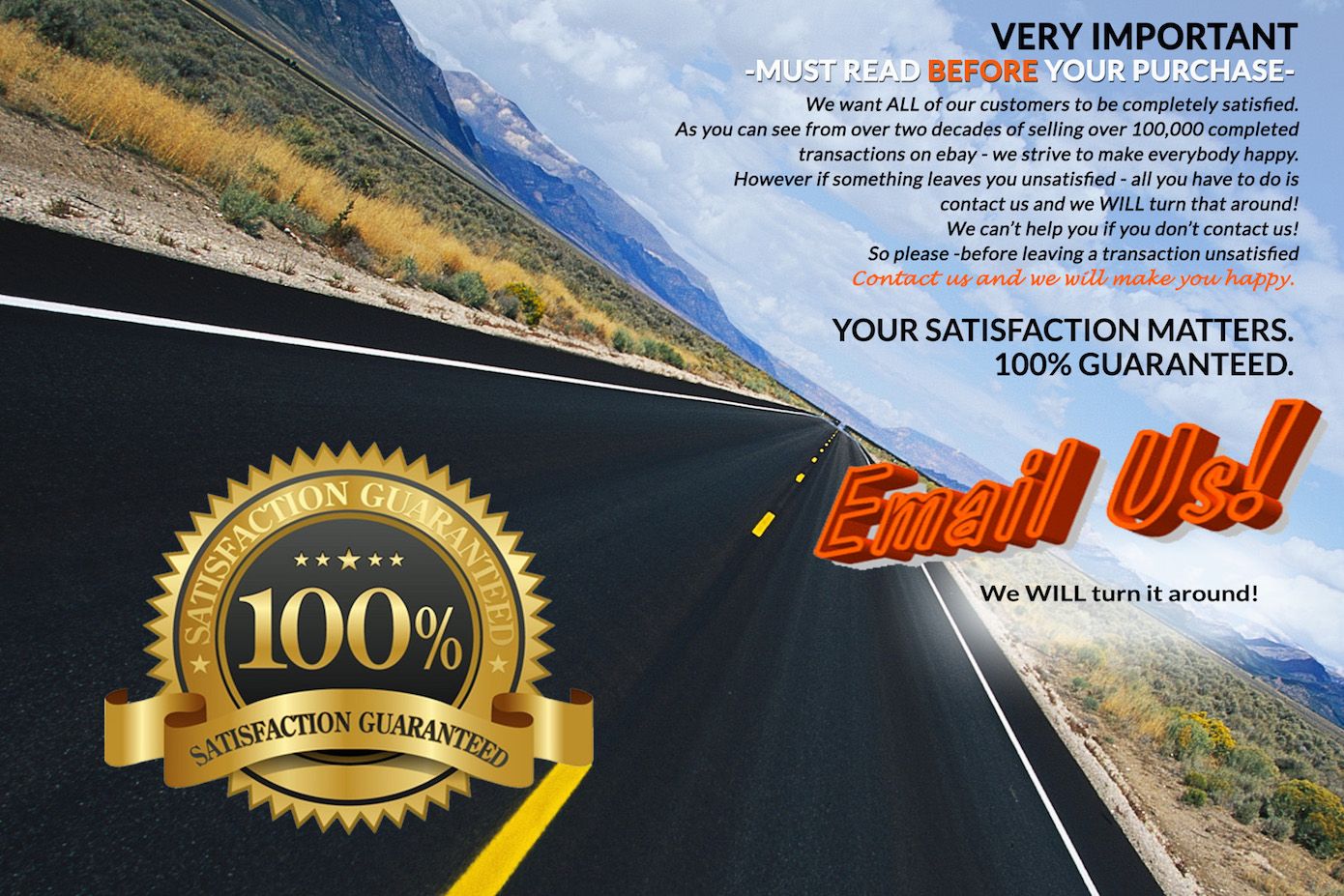 NOTE: IN ACCORDANCE WITH EBAY POLICY LISTED AT https://pages.ebay.com/help/confidence/vero-image-text-theft.html THE FITMENT INFORMATION, AD COPY, AND ANY PART OF THE LAYOUT OF OUR LISTINGS MAY BE NOT BE COPIED NOR REPRODUCED IN ANY WAY. THANK-YOU FOR RESPECTING THE CONSIDERABLE EFFORT THAT WE HAVE PUT INTO PRODUCING THIS.