No Reserve – No Bidding – No Having to Wait for Auction to End
Just "Buy-It-Now"



295/35R21 Yokohama Advan Sport N-2 Radial TIRE
This listing is for ONE (1) Yokohama Advan Sport N-2 TIRE in size 295/35ZR-21.
Known to have been utilized on some Porsche Cayenne models with 21″ wheels as well as Mercedes-Benz M-Class models with 21″ wheels including ML63. Note the N-2 stamping, signifying this tire was manufactured for Porsche. This is a premium model of Yokohama SUV tire that is truly excellent with quiet road noise and smooth ride while providing outstanding handling.
This is a decent used tire with about 70% tread remaining, nice even wear, no plugs and no patches.
Size:
295/35ZR-21
Again, this tire will fit correctly, look outstanding and your car will handle like it is on rails. Stored upright (correctly), not stacked.
Great ebay Pricing and Fast FREE Shipping
You don't want to know what that crazy Yokohama dealer wants for this tire.
Let him keep his and go to the window, open it up and shout,
"Why pay retail when you have ebay?"
Looking for wheels, tires, or tire/wheel sets? I always have many styles of OEM/Factory wheels including chrome as well as the actual wheels these were on – to see what I have available Click Here
Check through my feedback – I sell alot of OEM/Factory wheels and tires for a reason.
You will be DELIGHTED with your terrific savings on this tire.
No Reserve – No Bidding – Just "Buy-It-Now"
Thank-You
INVENTORY CONTROL 70-YOCAY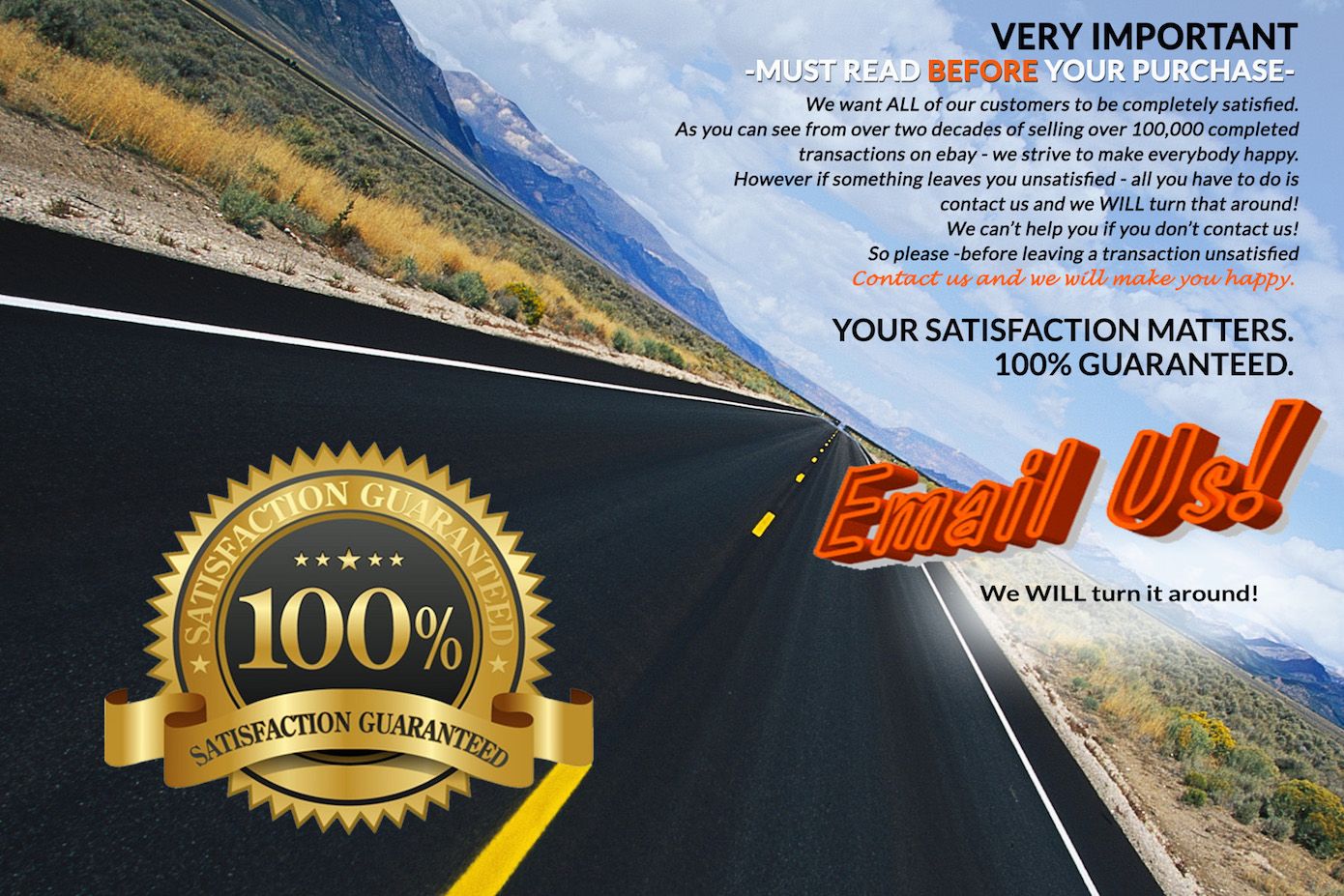 NOTE: IN ACCORDANCE WITH EBAY POLICY LISTED AT https://pages.ebay.com/help/confidence/vero-image-text-theft.html THE FITMENT INFORMATION, AD COPY, AND ANY PART OF THE LAYOUT OF OUR LISTINGS MAY BE NOT BE COPIED NOR REPRODUCED IN ANY WAY. THANK-YOU FOR RESPECTING THE CONSIDERABLE EFFORT THAT WE HAVE PUT INTO PRODUCING THIS.