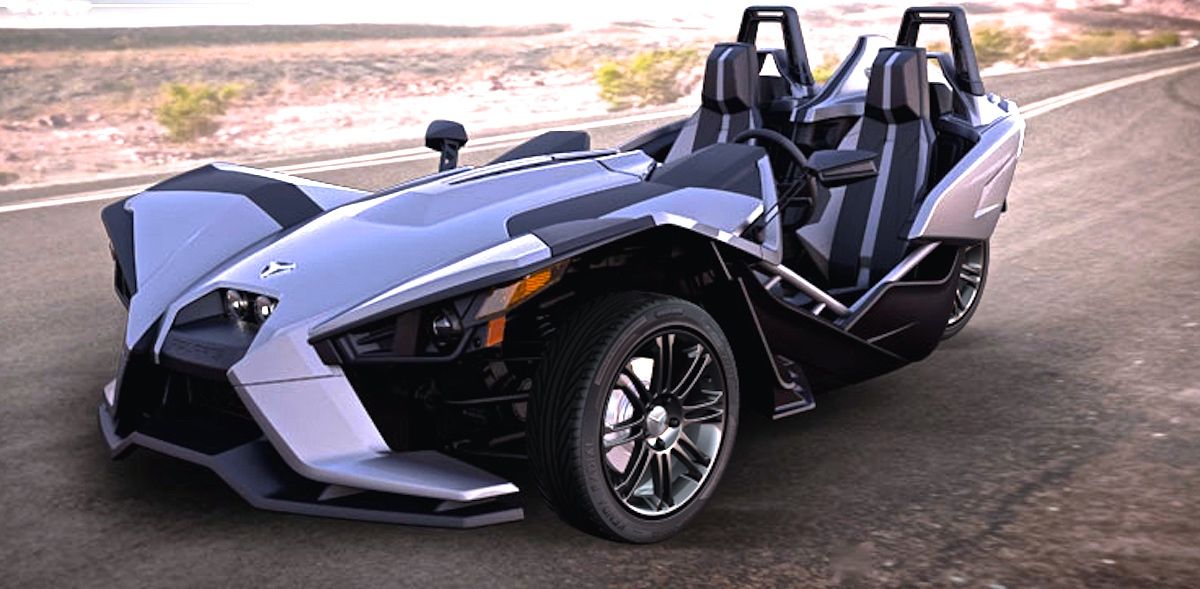 NEW

Genuine

POLARIS

SLINGSHOT
FRONT LEFT WHEEL & TIRE ASSEMBLY
This listing is for one (1) AS–NEW FRONT DRIVER'S SIDE WHEEL & TIRE ASSEMBLY for POLARIS SLINGSHOT.
So here's the story: A source close to us has been customizing BRAND-NEW POLARIS SLINGSHOT vehicles prior to retail delivery and have been doing a fair amount of custom work to them. These parts have little if-any road use. They were installed at the factory and removed near/at retail delivery. Parts are Perfect and AS-NEW.
This is the original front LEFT (aka Driver's Side) wheel and tire assembly. Includes what you see in the images – original Slingshot brand 205/50ZR-17 tire, mounted on a Genuine POLARIS SLINGSHOT wheel. Tire molds (aka "nubbies") are still present and those are gone after a mile or two. Even includes the factory original POLARIS SLINGSHOT center cap.

Item is COMPLETE – Ready to Mount

Check through our feedback – we sell alot of OEM wheels and wheel accessories for a reason.


Attention Body Shops or Those in a Crisis/Need:
*** We Ship Very Fast ***
This wheel/tire/cap will ship within 24 Hours of payment if the next day is a business day
FAST FREE SHIPPING
Thank-You
INVENTORY CONTROL LEF-SIN