(⇧

⇧

⇧

⇧

⇧….. EBAY'S COMPATIBILITY CHART ABOVE IS

WRONG

– IGNORE IT …..

⇧

⇧

⇧

⇧

⇧)
No Reserve – No Bidding – No Having to Wait for Auction To End
Just "Buy-It-Now"
Brand-NEW 235/55R-19
Goodyear

® EfficientGrip SUV-4×4 TIRE
Great Buy-It-Now" Price





This listing is for ONE (1) Brand-NEW Goodyear® EfficientGrip SUV-4×4 radial tire in size:
235/55VR-19
Found on new Range Rover EVOQUE with the 19″ wheels option, this is actually a Brand-NEW tire. A new 2015 Range Rover EVOQUE was built and delivered to the Land Rover dealer. Upon that vehicle's immediate arrival, the wheels/tires were removed and replaced with aftermarket. NO USE. This is a NEW tire that is FIRST-QUALITY. Tire molds (aka 'nubbies') are still visible which serve as a testament to the newness of this tire as these wear-off quite quickly. No stories to tell here just a great ebay listing for what is normally a rather expensive tire.

Stored upright (correctly), not stacked.
Note that vehicle image is for purpose of reference. You are buying ONE TIRE (not a Range Rover).
Go even try to ask that Goodyear dealer for one of these tires anywhere NEAR this price. Even the famous "TIRE RACK" is notably higher. I want you to go to your window right now, open it up and shout,
"THANK THE HEAVENS FOR ebay"
Looking for wheels, tires, or tire/wheel sets? I always have many styles of OEM wheels including the wheels that these work on – to see what I have available Click Here
Check through my feedback – I sell alot of OEM wheels and tires for a reason.
FAST FREE SHIPPING
No Reserve – No Bidding – Just "Buy-It-Now"
Thank-You
INVENTORY CONTROL 4-SUV-4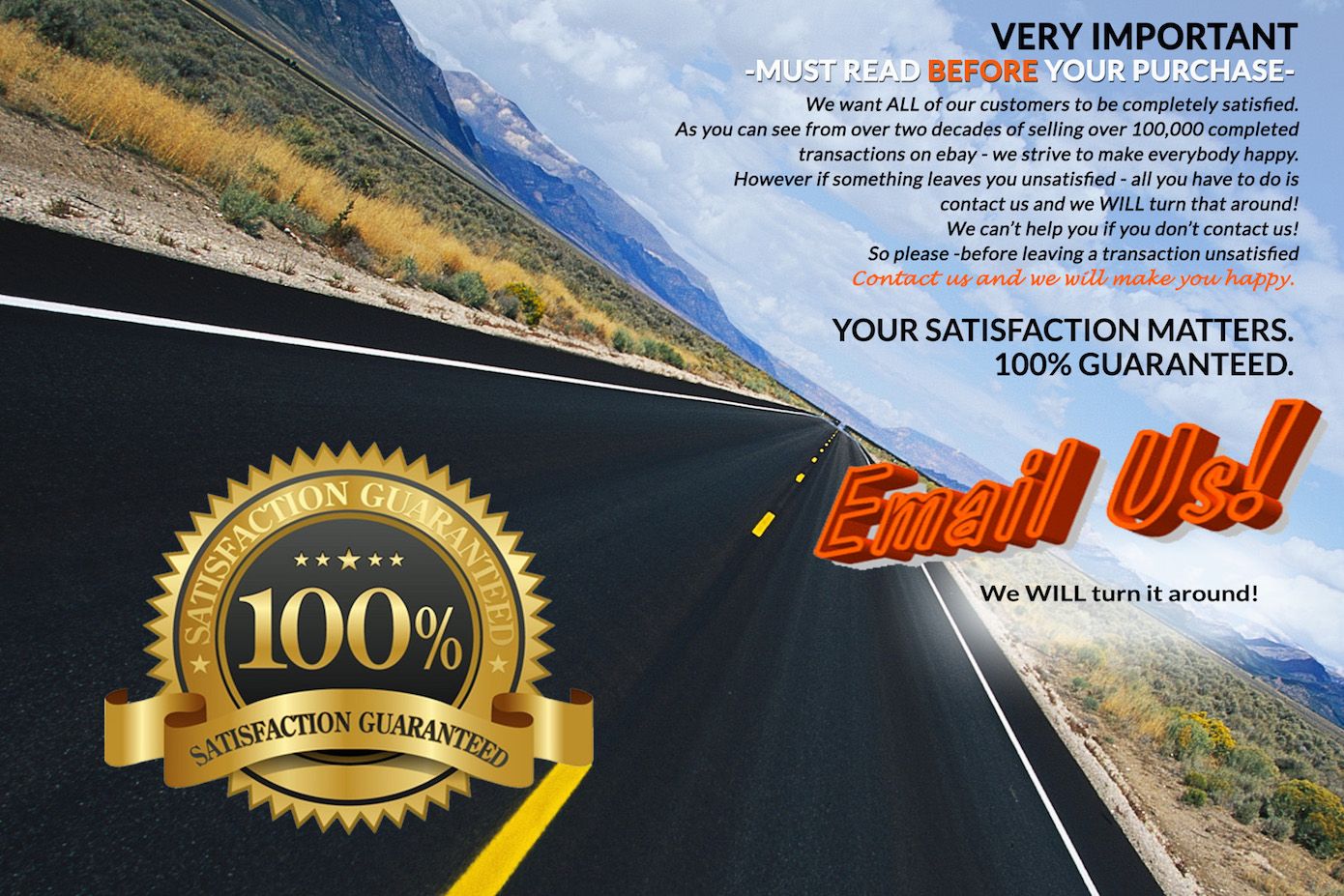 NOTE:
IN ACCORDANCE WITH EBAY POLICY LISTED AT
https://pages.ebay.com/help/confidence/vero-image-text-theft.html
THE FITMENT INFORMATION, AD COPY, AND ANY PART OF THE LAYOUT OF OUR LISTINGS MAY BE NOT BE COPIED NOR REPRODUCED IN ANY WAY. THANK-YOU FOR RESPECTING THE CONSIDERABLE EFFORT THAT WE HAVE PUT INTO PRODUCING THIS.