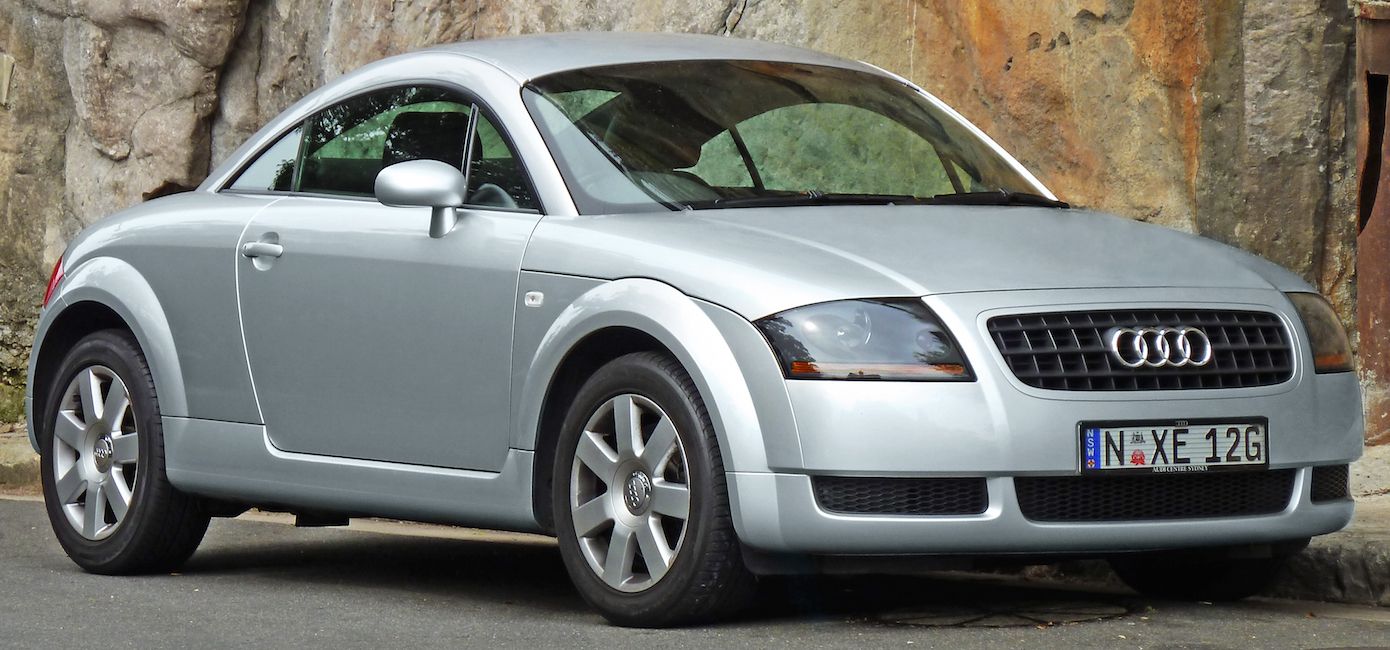 No Reserve – No Bidding – No Having to Wait for Auction to End
Just "Buy-It-NOW"
OEM/Factory

Audi TT 16″ PAINTED Wheel and TIRE
This listing is for ONE (1) OEM-Factory 16″ PAINTED Finish Audi WHEEL mounted/balanced on it's correct Michelin TIRE.
This factory wheel design ran on the Audi TT including the Coupe as well as the Roadster from 2003 through 2006 under option code CT3.
This factory wheel and tire assembly appears to be a New/"Takeoff" part that was removed from a new vehicle prior to retail delivery when the set was replaced with aftermarket. At best it has about 200 miles of use which represents "delivery miles". It is in very decent used condition, guaranteed to be round and true with NO cracks nor bends. It is a tremendous ebay value. The quality is outstanding because it is Genuine Audi.
As for the tire, it is the original high-dollar Audi-specified Michelin PILOT PRIMACY radial in the Audi factory-specified size 205/55R-16.
As you can see from the tread image, the tire molds (aka "nubbies") are still present which serve as a testament to the newness of this tire because as you can imagine, those wear-off after just a little use. For the record, I stipulate that fully 100% of the original tread remains. We are liquidating this set for a defunct Audi dealer. Have no concern over the DOT code; these were kept in the dealer's climate-controlled warehouse at a cool 72 degrees and also they were away from light, so the DOT code is irrelevant here. Stored upright (correctly), not stacked.
Includes wheel, tire and center cap; tire sensor not included.
This would make an outstanding replacement rim for your existing set, or super for a full-sized spare.
AVOID "RECONDITIONED" WHEELS!
One more time – this is an ORIGINAL Genuine Audi wheel and not a "Refurbished" nor "Reconditioned" rim.
Virtually ALL of the wheels in this style on ebay are RECONDITIONED (likely, the same seller using multiple eBay ID's). Did you know, that many of these "Reconditioned" wheels floating about on ebay were CRACKED and then RE-WELDED? Where do you think these places get SO MANY of these wheels? Because they had been SCRAPPED and they buy them in bulk! The "Reconditioning" process includes a quick coat of paint or repolishing – to HIDE THE EVIDENCE! Are you REALLY going to take your LIFE IN YOUR HANDS? Just to save a COUPLE of BUCKS?!!!
"Reconditioned" wheels are never the same as ORIGINAL OEM. Get ORIGINAL OEM and avoid a headache. Or possibly worse…
This listing represents a phenomenal value and is a LIFESAVER if you need a replacement rim/tire. That crazy Audi dealer wants over $767.00 at his parts counter!!! Plus the Significant costs of the Michelin tire as well as the center cap!!! Why pay retail when you have ebay?!
Check through my feedback – I sell alot of OEM wheels for a reason!


Attention Body Shops or Those in a Crisis/Need:
*** I Ship VERY Fast ***
This rim/tire WILL SHIP within 24 Hours of payment if the next day is a business day
FAST FREE SHIPPING!
No Reserve – No Bidding – Just "Buy-It-NOW"!
Thank-You for your interest.
INVENTORY CONTROL SING-AUDI-1
NOTE: IN ACCORDANCE WITH EBAY POLICY LISTED AT https://pages.ebay.com/help/confidence/vero-image-text-theft.html THE FITMENT INFORMATION, AD COPY, AND ANY PART OF THE LAYOUT OF OUR LISTINGS MAY BE NOT BE COPIED NOR REPRODUCED IN ANY WAY. THANK-YOU FOR RESPECTING THE CONSIDERABLE EFFORT THAT WE HAVE PUT INTO PRODUCING THIS.